The NBL is ready to launch into season two of its reboot off the back of one of the most successful Olympic Boomers campaigns we have ever seen. 
So how do we separate the eight contenders from each other and who is likely to finish in the top four and win the John Raschke trophy by the end of it all?
We'll take you through a team by team roster analysis, ask the full-court pressing questions and pick an X-Factor for each team so that you're an armchair expert like us here at Fiasco Sports.
*Denotes Import
#Denotes Rookie/Sub List
Adelaide 36ers
Coaches: Joey Wright, Kevin Brooks, Tracy York
Roster: *Jerome Randle, Brendan Teys, Mitch Creek, Daniel Johnson, Matt Hodgson, Nathan Sobey, *Terrance Ferguson (Advance Preparatory International High School, Dallas), *Eric Jacobsen (Arizona State University), Anthony Drmic (Boise State University), Majok Deng (Lousianna-Monroe University), Adam Doyle, #Sam Johns, #Nelson Larkins, #Joel Spear (West Adelaide Bearcats)
The full-court pressing questions
How are the 36ers justifiably better than last season?
They have chemistry still with their main group which must count for something going into the new season, their height in terms of wingspan has increased in their recruiting which will make Joey's press much harder to negotiate and finally have the personnel in Jacobsen and Hodgson together to deal with the big units inside the paint like Jawai and Ogilvy.
Where are the 36ers in their championship clock?
That is a much more difficult question to answer as they are in the mix much like the rest of the league, they sit somewhere between contender and pretender and could come down to how their young core of Ferguson, Drmic, and Deng perform consistently particularly how Ferguson plays against men.
Can Anthony be just as good as brother Frank?
Absolutely, Frank Drmic was a champion for the South East Melbourne Magic, Victorian Titans and Southern Dragons you'll remember but Anthony has the college experience behind him to end up being an even greater player than his brother. He'll bring much needed confidence and spark off the 36ers bench.
The X-Factor: The obvious one is Randle but for me it's Daniel Johnson and because of Jacobsen, Deng and Hodgson, it allows him to play at the four spot in the front court and becomes super dangerous when he can swing from under the basket out to the three point line which frees up the basket for the slashing of Creek, Ferguson and Drmic.
Prediction: 4th
Brisbane Bullets
Coaches: Andrej Lemanis, CJ Bruton, Mick Downer
Roster: Adam Gibson (Adelaide 36ers), *Jermaine Beal (Perth Wildcats), *Torrey Craig (Cairns Taipans), Daniel Kickert (Melbourne United), Cameron Bairstow (Detroit Pistons), Shaun Bruce (Cairns Taipans), Matt Kenyon (NSW Country), Mitch Young (Townsville Crocodiles), Reuben Te Rangi (New Zealand Breakers), Anthony Petrie (Adelaide 36ers), Tom Jervis (Perth Wildcats), Mathiang Muo (Brisbane Spartans), #Jeremy Bairstow
The full-court pressing questions
Their back, but how do they keep a lid on it?
They simply need to win most of their home games and continue to do all the off-court promotions in the community, lucky they are reforming a club and not starting from scratch like Melbourne, realistically perhaps they don't have the guard depth other teams do but they have the ingredients if they stay healthy to be super competitive.
How will Lemanis juggle the front court times?
The bigs in Bairstow, Kickert, Petrie, Young and Jervis will need to understand their roles, wouldn't be surprised to see Lemanis manage this by using Kickert at the three spot and stretch oppositions defence with his shooting but Jervis will be keen to see some big minutes as no doubt he's chasing after an Australian singlet for Lemanis's future squads.
Will Adam Gibson regain his form in new colours?
Money says yes absolutely he'll be back to his best, injury has crippled his last few seasons with the 36ers and if the Bullets are serious contenders then he must get aggressive offensively again like his Blaze days.
The X-Factor: You look at the roster and the defining factor is the big bear Cameron Bairstow, his inside presence and NBA experience is exactly what the rejuvenated club needs to be a shot at the top four.
Prediction: 7th
Cairns Taipans
Coaches: Aaron Fearne, Gordie McLeod
Roster: Cameron Gliddon, Jarrad Weeks (Illawarra Hawks), *Travis Trice (Westchester Knicks – D League), *Fuquan Edwin (Ironi Nes Ziona, Israel), Nathan Jawai (Perth Wildcats), Mitch McCarron (Metro University, Denver), Damon Heuir, Stephen Weigh, Mark Worthington, Alex Loughton, Nnanna Egwu (Erie Bayhawks, D League), #Tevin Jackson (McNeese University), #Matthew Andronicus
The full-court pressing questions
Will the Taipans run their race later this year instead of early?
Its the biggest question every season as the Taipans are always quickly out of the blocks every season but can't seem to finish the marathon, Fearne will need to rely on the depth in his list this season and that could be the difference between them getting to the post season or coming up just short again.
What role will the regular players play?
They've recruited plenty of talent this year particularly in the speed department but that means last year's starters will probably find themselves coming off the pine including Weigh, Worthington and Loughton.
What impact will having hometown hero Nathan Jawai have?
When he's having a good night, he can monster the front courts of oppositions and that's exactly the kind of differential in the game plan that Fearne needs to wear down offensive front court bigs in opposition teams.
The X-Factor: Watching the preseason, Fuquan Edwin is proving to be a difference at both ends of the floor and brings the same energy Craig did last season for the Taipans, looking forward to seeing how he goes against the other elite athletes of the competition.
Prediction: 3rd
Illawarra Hawks
Coaches: Rob Beveridge, Eric Cooks
Roster: *Rotnei Clarke (Telecom Baskets Bonn, Germany), *Marvelle Harris (Freson State University), Tim Coenraad, Nick Kay (Townsville Crocodiles), AJ Ogilvy, Mitch Norton (Townsville Crocodiles), Rhys Martin, Kevin White, Oscar Forman, Cody Ellis, *Michael Holyfield (LA D-Fenders, D League)
The full-court pressing questions
Injury derailed them last year, is this their best shot at the championship?
Yes it is, they have the depth in their roster and the chemistry with only a few new additions, with almost the perfect blend of experience and youth, their time is now.
Can Rotnei Clarke recapture his MVP form in the league?
Given Kevin Lisch departed, Clarke returning more than covers his contribution and is ready to lead the Hawks all the way to the big one, his three point shooting also covers the departing Kirk Penney and will form a dangerous tandem with the import Harris.
Is it time for Oscar Forman to take a bench role this season?
His value will come from his spot shooting from the pine this season, with Nick Kay ready to come and claim the starting four spot, depending on the success he has this could be his last season.
The X-Factor: AJ Ogilvy is so important to the Hawks in the paint clearing the space for shooters and when his influence is limited the Hawks struggle to get the job done, he'll certainly be keen to prove he should've been picked for the Boomers squad.
Prediction: 2nd
Melbourne United
Coaches: Dean Demopoulos, Mike Kelly
Roster: *Cedric Jackson (New Zealand Breakers), Chris Goulding, Todd Blanchfield, David Andersen (ASVEL Basket, France), *Ramone Moore (Pieno Zvaigzdes Pasvalys, Lithuania), Nate Tomlinson, Kyle Adnam, David Barlow, Tai Wesley (New Zealand Breakers), *Devin Williams (West Virginia University), Majok Majok, #Owen Odigie
The full-court pressing questions
The expectations are growing, is it too much for United to handle?
We'll know plenty at the end of this season as if they can't at least make the final get without Cedric, David one and two and the rest, serious questions will be raised about whether United can indeed back up their club name.
What impact will David Andersen have being back in the NBL?
If Rio was anything to go by, he'll be one of the most dominate players in the league and on a further note is a very handy $60,000 odd in dream team and surely would be a lock from week one.
What role will David Barlow play this year?
Bigger than you think, with Adnam and Tomlinson mainly used to cover the rest minutes of Cedric and Goulding, Barlow will add much needed scoring punch off the pine at guard and small forward, a handy acquisition from the medical room is the former one-time Boomer.
The X-Factor: A sneaky choice  given United have plenty of ballers that can light it up, but its well documented at the defensive end is where they have lacked and the third import Devin Williams looks to be that solid backup off the pine that will fill that requirement.
Prediction: 1st
New Zealand Breakers
Coaches: Paul Henare, Judd Flavell
Roster: Corey Webster, Kirk Penney (Illawara Hawks), Thomas Abercrombie, Mika Vukona, Alex Pledger,  *Ben Woodside (Turk Telecom, Turkey), Shea Ili, Finn Delaney, Rob Loe (Limburg United, Belgium), *Akil Mitchell (Olympique Antibes, France), Jordan Ngatai, #Duane Bailey, #Izzy Tueta (Brisbane Spartans), #Tai Wynyard
The full-court pressing questions
With Vickerman and Cedric Jackson gone is this the end of the Championship era for the Breakers?
I suspect possibly that this is a rebuild year for the Breakers but they've started well selecting a familiar coach to kiwis in former player and Tall Black's head coach Henare and re-recruiting Kirk Penney and Rob Loe.
Can the veterans bring the consistency if the academy youth goes missing?
They'll have to if the academy recruits in Delaney, Ngatai, Ili and Wynyard go missing as they showed during the pre-season tournament, but there are doubts Vukona, Abercrombie, Pledger are no longer in their prime particularly Vukona who could be in his final season.
No longer a fortress at home, can the Breakers win enough games away to make the playoffs? 
I don't think they can as the other teams will be much stronger at home this season and the young academy players may struggle with the pressure the crowds of particularly Cairns, Perth, Brisbane and Adelaide.
The X-Factor: If the Breakers are to make the playoffs, they will need a consistent contribution from their play-making import Ben Woodside, he can;t afford to rely on Penney and Webster for the points and needs to hit double figures consistently.
Prediction: 8th
Perth Wildcats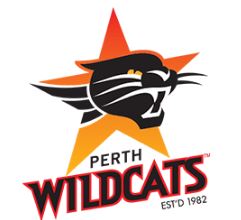 Coaches: Trevor Gleeson, Matthew Neilsen
Roster: Damian Martin, *Jaron Johnson (Rio Grande Valley Vipers, D-League), *Casey Prather, Matthew Knight, Angus Brandt (Sydney Kings), Jarrod Kenny, *Jameel McKay (Iowa State University), Jesse Wagstaff, Greg Hire, Shawn Redhage, Dexter Kernich-Drew (Brazil NBB, Brazil), #Lucas Walker (Adelaide 36ers), #Corbin Wroe, #Gavin Fields
The full-court pressing questions
Is it a worry the imports haven't gelled yet?
Apart from Prather who looks set for a MVP year yes it is a worry, Johnson and McKay haven't found rhythm with each other and with most other teams front courts settled, it may be a difficult start for the Wildcats.
Who needs a big year to make sure they go back-to-back?
Wagstaff, Hire and Redhage cannot afford to go missing when they get their minutes, particularly Wagstaff who may get a starting spot in place of the injured Matty Knight early.
Its been 30 years in a row in the playoffs, when will they miss? 
They prove the doubters wrong but this season with the evenness of the league and with it likely to be easier to win in Perth this season, this could be the year they miss in a year where already we've seen droughts broken in the AFL and NRL.
The X-Factor: Casey Prather has had a year in the Wildcats offense and now improved in his handling of the league's physicality, is ready to explode into MVP contention.
Prediction: 5th
Sydney Kings
Coaches: Andrew Gaze, Dean Vickermann, Lanard Copeland
Roster: Kevin Lisch (Illawara Hawks), Brad Newley (Gran Canaria, Spain), *Greg Whittington (Sioux Falls Skyforce, D League), Tom Garlepp, Aleks Maric (Rio Natura Monbus Obardoiro, Spain), Jason Cadee, *Michael Bryson (UC Santa Barbara), Jeromie Hill, Craig Moller (Fremantle Dockers, AFL), Julian Khazzouh, Bo Lui (Melbourne Tigers), #Dion Prewster, Tony Tovolae
The full-court pressing questions
Will this new coaching panel although inexperienced make the Kings great again?
Although Gaze and Copeland are inexperienced in terms of games coached, they are experienced in all facets of the game and have the technical know how of championship winning Vickermann thrown in as well, that combination should see a remarkable improvement in their defensive game.
Have NBL got one back on the AFL?
Probably not but I can't believe it hasn't been mentioned that a former AFL ruckman Craig Moller has converted to basketball not the other way around, still it may be a while before Pendulbury and Bontempelli pull on an NBL singlet.
Can the Kings cover Khazzouh's injury comeback?
Maric has to stay out of foul trouble otherwise the loss of Angus Brandt looks like it leaves a gaping hole in the front court and you don't want to rely on Garlepp's defense against the bigs.
The X-Factor: We know Lisch is a gun but it all boils down to Brad Newley  at both ends, still in his later prime career and at the perfect age to return to the NBL and whilst not as quick as the former Crocodile he was, his all-round game is still to be feared by opposition coaches.
Prediction: 6th
Other NBL Predictions
MVP: Casey Prather (Perth Wildcats)
Top Scorer: Cameron Gliddon (Cairns Taipans)
Defensive Player: Brad Newley (Sydney Kings)
6th Man: David Barlow (Melbourne United)
MIP: Mitch Creek (Adelaide 36ers)
ROY: Mitch McCarron (Cairns Taipans)
Most Watchable Import: Terrance Ferguson (Adelaide 36ers)
Biggest Surprise: Kyle Adnam (Melbourne United)
Imports first cut: Jameel McKay (Perth Wildcats), Ben Woodside (New Zealand Breakers), Michael Bryson (Sydney Kings)
Written by Tristan Prentice